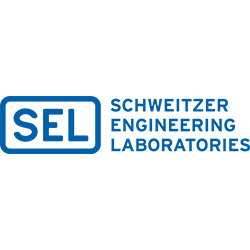 Our goal is to make electric power safer, more reliable, and more economical. To accomplish this mission, SEL designs, manufactures, and supports a complete line of products and services for the protection, monitoring, control, automation, and metering of electric power systems.SEL customers come from a wide variety of industries, including utilities, rural electric cooperatives, municipalities, government agencies, airports, medical and educational facilities, water treatment facilities, mining operations, factories, research facilities, oil and gas operations, data centers, and renewable energy operations.Teams in 15 countries around the world provide local sales and technical service. With SEL solutions in 140 countries today, we stay close to our customers. Our commitment to quality extends through a product's installation and life as part of our customers' critical infrastructure.
Application and integration engineers, customer service representatives, and sales managers (in over 40 offices in the United States and more than 30 internationally) truly understand the importance of local support. The SEL network of independent sales representatives and distributors provides additional sales support in many regions.
Our Roots
Edmund O. Schweitzer, III founded SEL in 1982 in Pullman, Washington, USA. The company introduced the world's first digital protective relay to the electric power industry in 1984. This same year, Otter Tail Power Company in Fergus Falls, Minnesota, became SEL's first customer.
The first SEL digital relay, the SEL-21, revolutionized the power protection industry by providing fault locating and real fault data at a much lower cost to the customer than traditional electromechanical relays. With the introduction of the load-encroachment element for feeder protection, synchrophasors as a standard feature in protective relays, and Mirrored Bits® relay-torelay communications, we continue to set the technology curve.
SEL became an employee-owned company in 1994 and transitioned to 100 percent employee ownership in 2009. With over 2,000 employees around the world, SEL continues to grow in its capacity for innovation and customer support.
E. O. Schweitzer Manufacturing, a company started by Edmund O. Schweitzer Jr. in 1950 to design and manufacture faulted circuit indicators and sensors, became part of SEL in 2005.
Because fault indicator technology "completes the job" that protective relays start, leading line crews directly to the location of a fault, the joining together of the two companies provides SEL customers with a more complete solution for distribution fault locating.
Products and Services - Summary:
Digital Protective Relays – Transmission, Distribution, Transformer, Generator, Motor, Bus, etc.
Metering – Revenue, Relay, Power Quality, Harmonics, Load Profile
Satellite-Synchronized Clock
Synchrophasors & Phasor Measurement Units (PMUs)
Information Processors – Substation computers, I/O, Automation, Logic, Controllers
Networking and Communications – Fiber optic, Ethernet, Serial, Wireless
Annunciation / Alarm PanelsSoftware – Programming, Event Reporting, Analysis
Faulted Circuit Indicators
Enclosures, Panels, and Control Houses – Custom Solutions
Engineering Services – Protection & Automation Engineering, Arc Flash Study, etc.
Power Management & Control Systems – SCADA, Auto Synchronization, Load Shedding, etc.
SEL-U – Training