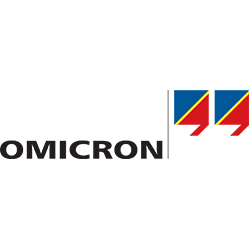 Passion and energy are what drives usOur company was founded almost 30 years ago in a small town in Austria where we set out to develop compact test sets for testing protection and measurement devices in utilities.From a small group of dedicated engineers we have grown into an international company with 20 offices worldwide and customers in over 140 countries.Although our product range and the possible areas of application have increased, some elements have remained constant:Our working life revolves around energy – through energy, dedication and the creative minds of our team we are able to provide you with products, solutions and services that allow your electrical power system to run smoothly, safely and efficiently.Who we areCustomers around the world rely on our innovative testing, diagnosis and monitoring solutions for electrical energy systems. They include energy providers and utilities, manufacturers of equipment for the transmission and distribution of electrical power and more.
Our product range spans from test sets and solutions for power transformers, circuit breakers, rotating machines and cable systems to test and calibration equipment for protection relays, energy meters, transducers or PQ analyzers. With our monitoring solutions even in-service monitoring of high-voltage assets such as generators, motors and cables is possible.
In addition, we offer a wide array of services in the fields of commissioning, consulting and training. By providing extraordinary customer service and creating opportunities for exchanging knowledge, we believe that we can create lasting and mutually beneficial relationships with our customers that will help us both tackle the challenges of the changing energy world together.