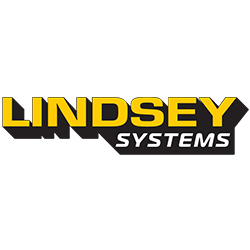 Mr. L. E. Lindsey founded Lindsey Manufacturing Company in 1947 with the commitment to provide technically innovative, cost-saving solutions to the electric utility industry. He delivered on this promise, repeatedly transforming utilities' problems and challenges into engineered solutions to support safe and reliable transmission and distribution of electrical power. Under his guidance, Lindsey Manufacturing Company developed and introduced several industry firsts, gaining a well deserved reputation for high quality, exceptional customer service and technical innovation.
Dr. Keith E. Lindsey, current president of Lindsey Manufacturing Company, continues to build upon the foundation laid by his father. Recognized worldwide as an expert in transmission and distribution, Dr. Lindsey has authored many technical publications and participates in several national and international professional associations, including IEEE and CIGRE, applying his knowledge to set policy and direction for the electric utility industry. He has developed and commercialized several inventions, including the Lindsey Modular Emergency Restoration Structure, as well as Current Voltage Measuring Insulators and the recently introduced SmartPin® Insulators for distribution automation systems.
Dr. Lindsey has assembled a veteran team of professional engineers and associates who are dedicated to understanding and exceeding the expectations of the customer, emphasizing excellence in product innovation, quality and customer service. This emphasis has been the key to creating and sustaining growth through the timely development and provision of technical consulting services, emergency restoration planning and execution, engineered system design, testing and analysis, specialized hardware, tools, and equipment for the electric utility industry. The associates of Lindsey Manufacturing Company are poised to meet the challenges and opportunities presented by the evolving needs of the electric utility industry.
Lindsey Manufacturing Company remains focused on continuous growth through exceptional technical innovation, product quality and responsiveness to customers.
Quality and Innovations in Transmission and Distribution Since 1947
Products and Services - Summary:
Emergency Restoration Transmission Tower Systems
Consulting – Emergency readiness, planning, field assistance, life assessment, dynamic modeling, design
Distribution Current and Voltage Sensors, Pole and Pad
Transmission and Distribution Line Hardware
Transmission Travelers and Distribution Stringing Rollers