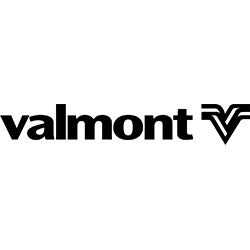 At Valmont, we are helping to revolutionize the way engineers plan and execute Transmission, Distribution and Substation projects.
As the country's only provider of spun concrete, tubular steel and hybrid poles for the power delivery industry, Valmont offers utility engineers a seamless blend of custom solutions for diverse applications in their power delivery projects, maximizing their economic benefits.
From transmission and distribution poles to substation structures, our products can be ordered, fabricated and delivered to any site, in any combination of concrete, steel, or hybrid (concrete/steel). That means engineers have the flexibility – through one company – to customize segments of a line with poles fabricated out of materials suited for the environment. The final result is a line that is more cost effective, aesthetically pleasing and durable.
For your power delivery challenges, choose a recognized leader throughout the world in pole technology. Choose Valmont.
Valmont is synonymous with innovation, and as an industry leader we provide unprecedented service and creative solutions to the power delivery industry.
As our company has evolved since our founding many years ago, one thing has remained constant. That is our commitment to researching and developing processes and products that facilitate innovative solutions for our customers. Just as this commitment is built into our history, it is the foundation for our future.